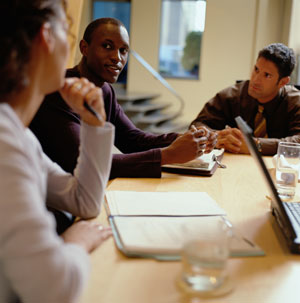 Our experience and background allows us to provide expert consulting services in the field of microelectronics.
From materials and process development to expert witness services and root cause failure analysis investigations, TJ Green Associates provides consulting services with expertise in materials and processes used to assemble hybrids, multichip modules, microwave hybrids, RF/MMIC modules, MEMS, medical implants, optoelectronics, sensors, and other types of packaged microcircuits.
TJ Green Associates has completed numerous successful consulting projects for military, space, and medical device clients, including:
Analyzed and determeind root cause of a wirebond lift inside a hermetic package for military use
Hermeticity evaluation, testing and product development for a Class III medical implant.
Characterized the reliability and moisture ingress in near hermetic cavity-style Teflon ® laminate packages for RF and telecom applications.
Drafted and delivered a complete Hybrid Microelectronics Workmanship and Quality Manual for the NASA and other major Aerospace companies
Multiple projects coordinating and analyzing test results from MIL-STD-883 TM 1014 (Hermetic Seal) correlation studies using OLT (Optical Leak Test), Radioisotope Kr-85 and CHLD methods.
The experts of TJ Green Associates are available to consult with you on a one-time or recurring, retainer basis.
For more information and to schedule a TJ Green Associates expert, please click here.
To view Thomas J. Green's full resume, please click here.